Actor's Craft performing 'The Dance of Death'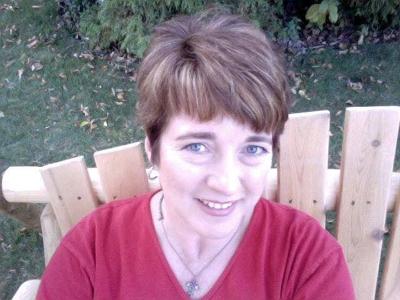 Local performance groups Belle Ensemble and Actor's Craft are working together to present "a skillfully crafted liturgical presentation of 'The Dance of Death,' " said Maureen Cashin Bolog of Kenosha's Actor's Craft Studio.
The show has two performances: 7:30 p.m. Friday (Nov. 4) at Holy Communion Lutheran Church, 2000 W. Sixth St. in Racine, and 7:30 p.m. Saturday (Nov. 5) at St. Matthew Episcopal Church in downtown Kenosha, 5900 Seventh Ave.
Admission is free; donations will be accepted. (The suggested donation is $15 "or whatever you can afford.")
"The beauty and grace of 'The Dance of Death' will move your spirit," Cashin Bolog said.
"The Dance of Death," Cashin Bolog explained, "is a frequent theme of art and poetry throughout the Middle Ages and the Renaissance. Its outline is an allegory in which various persons, usually representative of all humanity organized by rank (emperor, pope, pauper, child), move in procession toward Death."
"This hauntingly beautiful production," she said, "imagines souls throughout history meeting Death in the afterlife and finding out where they shall reside in the hereafter."
Belle Ensemble's Nicholas Barootian is directing the music and vocalists, and Marissa Watson designed the choreography for the dancing.
Cameron Spencer is the "velvet-voiced Death," Cashin Bolog said.
The production blends what Cashin Bolog calls an "intertwining of German liturgical music, graceful dancers and nuanced actors that brings this talented cast together."
The cast and crew include:
Vocalists: Nancy Anne Davis, Ami Bouterse, Ashley McHugh, Karen Archbold, Jennifer Cobb, Michael Mueller, John Stumpff, James Barany and Ken Nakayama.
Cellist: Timothy Archbold
Stage director: Maureen Cashin Bolog
Choreographer and dancer of death: Marisa Watson
Spirit of Hades (dancer): Autumn Gapko
Heavenly Spirit (dancer): Sydney Untermyer
Narrator: Antis N. Moore
Souls throughout history: Brian Barbour, Daniel Burke, Matt Buterbauth, Matt Owen Davis, Vittoria DuMez, Tyler Eyerly, Dr. Michael Jenkins, Renetta Robinson, Ishi Salazar, Ann-Marie Schmid, Sasha Untermyer, Sonya Marie Untermyer
For more information, call Cashin Bolog at 262-705-0194.